Title of Program:   Temporary Resident Visa Refusals - Trends, Litigation and Future, 2021-22
Seminar ID:    TRL – 0522   May 19, 2022 
(3 Credits, Approved by CICC)
Format:

     Watch Video  
Language:    English
Provider:       Immigration Learning & Information Centre, IMLIN
Date:               May 19, 2022
Time:              2:00:pm – 5:15pm ET
Expiry Date:   May 19, 2023 
Introduction:
There are many reasons for refusal, depending on the type of visa.
A visa refusal means the applicant did not establish eligibility for a visa to the satisfaction of the officer, as is required under IRPA.
The type of Visa refusal will determine weather or not your client is a good candidate for an appeal. An appeal may be a viable option if you believe that the immigration officer made an incorrect decision when they refused client's application.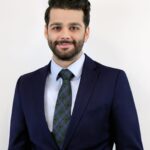 Presenter:  Ali Esna, Immigration Litigation Lawyer
Ali is an immigration litigation lawyer at Esna Law firm. Previously, Ali practiced as a litigation lawyer at Mamann, Sandaluk & Kingwell LLP for over four years. Ali represents clients before the various Divisions of the Immigration and Refugee Board as well as the Federal Court, with a particular focus on matters involving inadmissibility issues. He has participated as a speaker at various immigration law conferences, and he also teaches the course Immigration and Refugee Board at the Humber College's immigration consultant program. 
AGENDA:               
Temporary Visa/Permit Refusal 
–  Overview 
Study Permits 
– Trend
Relevant statistics on latest SP refusals (by country and year).

Artificial Intelligence: Chinook and Lack of transparency 
How it works and impact on refusals.

The case of Officer SP 16695.  

Change in format of applications
–  Study Permit Refusals at the Federal Court
Financial Requirements: Latest cases. 

Purpose of Study: Latest cases. 
Availability of Local Options: Latest cases
–  Tips for Practice
Comprehensive statement from Applicant(s).

Prepare your client for refusal.

Scope of Reconsideration Requests.

Make it Easy, Make it Reliable
Work Permits
–  Trend
Country dependent, but refusals on the rise. 

Relevance statistics on acceptance and refusal. 

Backlog and lengthy waiting time.
–  Work Permit Refusals at the Federal Court
Language Requirement: Latest Cases

Relevant Experience: Latest Cases
Credibility: Latest Cases
–  Tips for Practice
Addressing the language requirement issue.

Addressing Work Experience.

Compelling need for the foreign worker? Make it clear
AGENDA:     
Visitors Visas 
–  Trend:
Huge backlogs remain for application submitted prior to September 7, 2021. 

Pros and Cons of new TRV Portal:
Lack of transparency.

Quick Processing time, but at what costs? 

Impact on complicated applications. 
Extra steps to have clients confirm information
–  Litigation:
Ties to home-country: Latest Cases. 

Traveling with immediate family members.

Unconventional ties to home country. 

Ties to Canada. 

Travel History: Latest Cases. 

Accompanying spouse (WP and SP): latest Cases.
–  Tips for Practice
Review previous applications. Always ATIP. 

Don't provide evidence in your submission.

Include statement from Applicant, addressing three relevant points:

Purpose of Visit. 

 

Ties to home country.

Don't misrepresent for the purpose of "simplifying the application". 

Address the weaknesses  (Don't shy away from them), bolster the strongpoints in your application. 

Previous refusal? Get the notes, address issues squarely and one-by-one in Applicant's statement. 
Closing remarks 
–  Questions and Answers
–  Conclusion & closing comments