Title of Program: Study Plan; Key Element in Success of Study Permit Application, 2022-23
**** Webinar & Video ****
Seminar ID:    SKP – 0623   June 15, 2023
( 3 Credits, Approved

By CICC

)
Format:

     Webinar and Watch Video   
Language:    English
Provider:       Immigration Learning & Information Centre, IMLIN
Webinar Date:                           June 15, 2023
Webinar Time:                          Starts @ 2:00pm – Ends @ 5:15pm ET
Expiry Date for Video ONLY:   June 15, 2024
Introduction:

Writing a study plan is one of the essential parts of preparing a Study Permit application. More than merely a requirement. A study plan gives a visa officer a brief overview of why the applicant want to study in Canada and how studying in Canada aligns with their future objectives.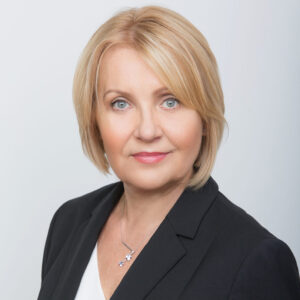 Dalia Milmantas, the principal of Milmantas Immigration Services, holds a bachelor's degree in philology and education, has gained a wealth of experience and in-depth knowledge in Canadian immigration law while employed by two major Toronto law firms as an immigration legal assistant, and subsequently while running her own immigration practice. She met stringent educational standards and is a member in good standing of College of Immigration and Citizenship Consultants (CICC). 
            Ms. Milmantas has been assisting in Canadian immigration matters since 1999 and specializes in strategic planning for those applicants who cannot find a simple and direct path to immigration.  Dalia represents and advocates for clients applying for temporary and permanent resident visas, study and work permits, including those with previous refusals, and other complex immigration-related applications such as criminal rehabilitation, applications for Temporary Resident Permit
AGENDA: 
Opening Remarks  
–  What is Study Permit?
Eligibility Criteria (15 Minutes)
–  Requirements
 –  Student Responsibility 
Required Documents (35 Minutes)
–  Proof of Acceptance
–  Proof of Identity 
Study Plan  
–  What is a Study Plan?
–  Elements of Strong Study Plan
AGENDA 
Reasons for Study Gap 
–  Emergencies
–  Working
–  Statistics of Approved Application 
Study Plan Sample (20 minutes)
Closing remarks  
–  Questions and Answers
–  Conclusion & closing comments