Title of Program: Start-Up Visa Program & Self-Employed Category, 2021-22
Seminar ID:    SVP – 0422   April 21, 2022 
( 3 Credits, Approved

By CICC

)
Format:

     Watch Video Only
Language:    English
Provider:       Immigration Learning & Information Centre, IMLIN
Webinar Date:                           April 21, 2022
Webinar Time:                          Starts @ 2:00pm – Ends @ 5:15pm ET
Expiry Date for Video ONLY:   April 21, 2023
Introduction:

Canada's start-up visa program gives entrepreneurs the opportunity to immigrate to Canada in order to establish a new business. Immigrant entrepreneurs must demonstrate that their business is innovative, will create new jobs for Canadians, and can compete on a global scale.
The Self-Employed Persons Program seeks to attract applicants who intend and are able to become self-employed in Canada. Self-employed persons must have relevant experience and the intention as well as the ability to make a significant contribution to the cultural or athletic life of Canada.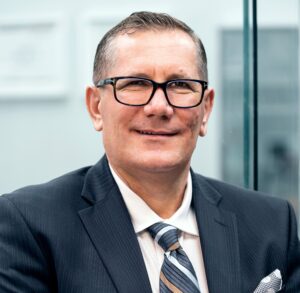 Arian Sultafa, RCIC – IRB
Presenter: Arian Sultafa, RCIC – IRB

 is a Regulated Canadian Immigration Consultant and Principal of Yonge Canada Immigration, with over 20 years of experience of Canadian immigration.
Arian is a member in good standing of the College of Immigration and Citizenship Consultants and an accredited member of the Canadian Association of Professional Immigration Consultants (CAPIC-ACPII). He holds an Honors Bachelor of Science and Bachelor of Laws from University of Tirana, Albania and is a High Honors Graduate of Seneca's Immigration Practitioner Program. 
As an experienced consultant, Arian has diligently represented many clients and entities in Canada and abroad with their immigration matters. Arian's expertise includes many areas of Canadian immigration law including but not limited to economic class applications, investor program, LMIA and work permits, study permits, postgraduate work permits, family class sponsorships, citizenship applications and many more.
Arian frequently appears before all divisions of the Immigration and Refugee Board representing clients in refugee claims and refugee appeals, detention review and inadmissibility hearings as well as sponsorship, residency, and removal order appeals.
Arian has been an Instructor in Accredited Immigration Practitioner Program since June 2014, having taught several modules of the curriculum at various colleges in Toronto. Currently, he is an Adjunct Professor in the Graduate Diploma in Immigration and Citizenship Law Program in the Faculty of Law, Queen's University at Kingston, Ontario.
Arian is also a frequent guest speaker on Canadian immigration topics and regular presenter at College Accredited CPD programs. He has assisted as a Subject Matter Expert in the curriculum development of ICCRC–IRB Specialization Program designed to increase the competency of RCICs appearing before the IRB.
AGENDA:
Start-Up Visa Program  
–  Overview
Application Eligibility  
–  Qualifying Business
–  Letter of Support
Designated Organizations  
–  Venture Capital Funds
–  Angel Investor Groups
Work Permit Eligibility Requirements (25 Minutes)
–  Essential Person
–  Offer of Employment
–  Work Permit Application Documents Requirement 
Self-Employed Persons Class Program  
–  Overview
Self-Employed Applicant Eligibility  
–  Selection Criteria
– Relevant Experience
AGENDA 
Assessing Eligibility  
–  Work
–  Age
–  Education
Admissibility & Final Decision  
–  Approving Application
– Refusing Application
Procedures at CIO  
–  Completeness Check
–  Start-Up Confirmation of Commitment Certificate
–  Start-Up Withdrawal of "Essential Person"  
Closing remarks  
–  Questions and Answers
–  Conclusion & closing comments