Title of Program: Rural and Northern Immigration Pilot, 2022-23
Seminar ID:    RNI – 0922  September 22, 2022
( 3 Credits, Approved B

y CICC

)
Format:

     Watch Video  
Language:    English
Provider:       Immigration Learning & Information Centre, IMLIN
Webinar Date:                          September 22, 2022
Webinar Time:                         Starts @ 2:00pm – Ends @ 5:15pm ET
Expiry Date for Video ONLY:  September 22, 2023
Introduction:

Through the Rural and Northern Immigration Pilot, the Government of Canada works with small and remote communities in Ontario, Western Canada and the three territories to attract and retain foreign workers.
The Rural and Northern Immigration Pilot (RNIP) is a new community-driven immigration program. It is designed to spread the benefits of economic immigration to smaller communities by creating a path to permanent residence for skilled foreign workers who want to work and live in those communities.
The RNIP allows eligible employers to make full time permanent job offers to skilled foreign workers who can help fill identified labour shortages in our city.
Each of 11 communities across Canada are participating in the pilot have tailored their immigration program to meet the economic goals and to develop their local economy by supporting the development of their workforce in high demand jobs.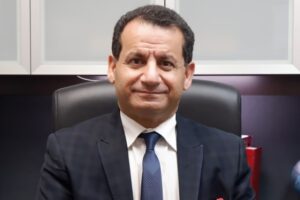 Presenter: Hossein Amirahmadi – RCIC
a regulated Immigration Consultant with extensive knowledge of LMIA and PNP programs, expert on advising for immigration streams and finding best route for immigration clients. Excellent with immigration programs and Express Entry. He's also director of ICGCI, a trusted Canadian immigration consultancy firm located in Vancouver, BC. He's been Immigration Instructor for CDI College since 2020.
AGENDA:
Opening Remarks 
–  About the Pilot
Who Can Apply 
– Experienced Worker
– International Students
Application Process 
– Four Steps
– Participating Communities
– Work Experience
Community-Specific Requirement 
–  Job Offer Requirement
–  Skill Level
– Community Recommendation
Apply for Permanent Residence 
– Forms
–  Fees
– Work Permit
AGENDA 
Community Specific – Sudbury, ON 
–   Eligible Occupations for Primary Applicants
–  Candidate Assessment
–  Assessment Factors– 
Tips for successful Application 
–  Five Important Do's
–  Three Don'ts
–  Things that Delay Processing
Assessing Application Against Selection Criteria
–  Confirmation of Community Recommendation
– Education
–  Language Proficiency
Closing remarks 
–  Questions and Answers
–  Conclusion & closing comments