Title of Program: OINP – Job Offer Streams, 2021-22
Seminar ID:    JOS – 1021   October 21, 2021
( 3 CPD Credits, Approved B

y CICC

)
Format:

     Attend Webinar or watch Video  
Language:    English
Provider:       Immigration Learning & Information Centre, IMLIN
Webinar Date:                          October 21, 2021
Webinar Time:                         Starts @ 2:00pm – Ends @ 5:15pm ET
Expiry Date for Video ONLY:  October 21, 2022
Introduction:
The Employer Job Offer: Foreign Worker stream is an immigration stream under the Ontario Immigrant Nominee Program (OINP).
It gives foreign workers with a job offer in a skilled occupation at Skill Type 0 or Skill Level A or B of the NOC the opportunity to apply for a nomination from the OINP to permanently live and work in Ontario.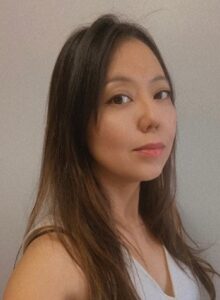 Presenter: Maíra Lima, LL.B

– RCIC
Maíra Lima, LL.B (Bachelors of Laws), LL.M (Master in Laws), IMCD (Immigration Consultant Diploma), is a internationally trained lawyer and a Regulated Canadian Immigration Consultant, member in good standing of Immigration Consultants of Canada (ICCRC).
Maira obtained her LL.B degree (Honours) in Law from the University of Fortaleza, Brazil. She worked in several boutique law firms in Brazil and then afterwards as a self-employed attorney, carrying on general litigation practices with focus in business law and immigration law. Whilst practicing law in Brazil, Maira simultaneously engaged in lecturing and teaching ESL to Brazilian applicants for Canadian Permanent Residence. Motivated by her passion for teaching immigration-related matters, Maira decided to further her knowledge in Canadian immigration practices.
Then in 2012, Maira permanently moved to Canada to undertake a Master's degree in Law from the University of Toronto, which contributed to furthering her legal research skills as well as broaden her knowledge on Canadian legal system. She then felt like her strong academic background could be coupled with hands-on experience, hence decided to pursue an Immigration Consultant Diploma which subsequently lead to her licensing with ICCRC. This in turn, has opened many doors to Maira's career by enabling her to work as a legal assistant in several renowned immigration law offices in Toronto, in addition to obtaining valuable experience needed to assist clients navigate through Canada's complex immigration system.
In 2017, Maira successfully passed ICCRC's full skills exam and became a Regulated Canadian Immigration Consultant (RCIC). Then subsequently launched her own practice Imamura Immigration Services to provide both foreign nationals and nationals with immigration services tailored to their needs. She is now concurrently managing her own practice and teaching the Immigration Consultant program at CDI college. Maira strongly believes theoretical and practical knowledge go hand in hand, and her long-term goal is to educate and motivate students through sharing insights and details of her professional journey in the Canadian immigration field.
AGENDA:
Opening Remarks (15 Minutes)
–  OINP Job Offer Streams
– three Streams
Mandatory Requirement (45 Minutes)
–  Employer Requirement
– Revenue Requirement
Application Process (45 Minutes)
– Expression of Interest
– Scoring Factors
Foreign Worker Strems (15 Minutes)
–  Work Experience
AGENDA 
International Student Stream (15 Minutes)
– Education
–  Application Period
In-Demand Skills Stream (15 Minutes)
–  Work Experience
–  Language
Steps to Apply (15 Minutes)
–  Create Account
– Intention to live
Closing remarks (15 minutes)
–  Questions and Answers
–  Conclusion & closing comments