Title of Program:   Immigration Programs & Practical Tips 
Seminar ID:    IPP – 0221   February 11, 2021
(3 CPD Hours, Approved by ICCRC)
Format:

     Attend Webinar or watch Video  
Language:    English
Provider:       Immigration Learning & Information Centre, IMLIN
Date:               February 11, 2021
Time:              2:00:pm – 5:15pm ET
Expiry Date:   August 10, 2021 
Introduction:
Canada's immigration system is a world leader and provides many opportunities for those who would like to come here.
Every year, millions of people from around the world come to Canada to visit, work, or study temporarily.
In addition, more than 300,000 people are approved to make Canada their permanent home each year under three broad categories – economic immigration, family reunification and humanitarian considerations.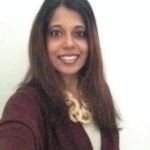 Presenter:  Cindy Ramkissoon-Shears- RCIC
Mrs. Ramkissoon-Shears is a Regulated Canadian Immigration Consultant since the establishment of the regulatory body in 2004. She is partnered with her father, Sukhram Ramkissoon at their firm Immigration Matters, a family-owned business located in Toronto, Ontario. In addition to her professional duties, Mrs. Ramkissoon-Shears was privileged to be an instructor for CSIS until February 2012. Subsequently, she began working with Ashton College located in Vancouver, British Columbia as an Online Instructor, assisting those interested in becoming Regulated Immigration Consultants of Canada. In addition to her instructional duties, Mrs. Ramkissoon-Shears is full time employed by Immigration Matters for over the last decade. This company was established in the mid 1990′s. Mr. Sukhram Ramkissoon and Mrs. Cindy Ramkissoon-Shears work together at the Toronto location – 3089 Bathurst Street, Unit 219A, Toronto, Ontario. 
AGENDA:
1.  Opening Remarks (10 Minutes)
2. Immigration Programs and Prospective Candidates (45 Minutes)
   –  Assessing a client at the Initial Consultation
   –  What are the important questions to ask a client?
3.  How to sponsor a Spouse in Canada vs Spouse Overseas (30 Minutes)
   –  Tips and Red Flags when assessing the sponsor or applicant
AGENDA:

4.  Express Entry Qualifications (30 Minutes)
   – Tips and Red Flags when assessing the applicant
5.  Eligibility to claim a Refugee Protection (30 Minutes)
   –  Tips and Red Flags when assessing the claimant
   –  Evidence in a Claim for Protection
6.  Decision-Making Procedures in Immigration Offices & IRB Divisions (20 Minutes)
   –  How can you assess a client without guaranteeing Success?