Title of Program: From PGWP to CEC, 2021-22
Seminar ID:    PGW – 0622   June 16, 2022
( 3 Credits, Approved

By CICC

)
Format:

      Watch Video  
Language:    English
Provider:       Immigration Learning & Information Centre, IMLIN
Webinar Date:                           June 16, 2022
Webinar Time:                          Starts @ 2:00pm – Ends @ 5:15pm ET
Expiry Date for Video ONLY:   June 16, 2023
Introduction:

The Post-Graduation Work Permit Program (PGWPP) allows students who have graduated from eligible Canadian designated leaning institutions to obtain an open work permit to gain valuable Canadian work experience. Skilled Canadian work experience in National Occupational Classification (NOC) skill type 0 or skill level A or B that is gained through the PGWPP helps graduates qualify for permanent residence in Canada through the Canadian experience class within Express Entry Canadian Experience Class (CEC)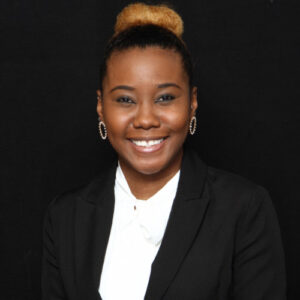 Presenter: Shontel Atkinson

– RCIC
Shontel Atkinson – is a Regulated Canadian Immigration Consultant with over eight (8) years of professional immigration experience. She is the proud Founder and Managing Director of Atkinson Immigration Services located in the East of Toronto. She undertakes all areas of Canadian Immigration but she has a love for Humanitarian and Compassionate applications for Permanent Residence and all Temporary Residence applications. At the onset of her instructor path, she taught the Immigration Practitioner Program at the Academy of Learning College, and later instructed the same at the CDI College. At present she is an adjunct professor at the Queen's University where she instructs key modules of the Graduate Diploma in Immigration and Citizenship Law. Shontel has presented as a guest speaker for  seminars about Canadian Immigration, conducted her own pop-up legal clinic and is the proud recipient of the Barbados Canadian Association 2021 Barbados Independence Award for significant contribution to the Barbadian diaspora in Canada.
AGENDA:
Opening Remarks  
–  Overview
Post-Graduate Work Permit  
–  Eligible DLIs
–  Study Outside Canada toward PGWP
–  Post Graduate Work Permit Validity Period
–  Application Process
Application Eligibility  
–  Inside Canada Graduate
–  Outside Canada Graduate
–  Exception for Eligibility Requirements
–  Accelerated Program
–  Distance Learning
–  Taking leave between Studies
–  Graduates of Quebec Schools
How to Apply  
–  Required Documents
–  Working while waiting for the decision
–  Processing Time
–  Traveling Outside Canada
AGENDA 
Canadian Experience Class  
–  Overview
Minimum Requirements  
–  Work Experience
–  Offer of Employment
–  Education
–  Language Ability
–  Admissibility
Express Entry Application Process  
–  Documents for EE Profile
–  Documents for Permanent Resident Application
–  Comprehensive Ranking System
–  Express Entry Round of Invitation
Closing remarks 
–  Questions and Answers
–  Conclusion & closing comments