Title of Program: Extension & Restoration Temporary Visas and Post Graduate Work Permit, 2021-22
Seminar ID:    ERT – 1121   November 18, 2021
( 3 CPD Credits, Approved

By CICC

)
Format:

     Attend Webinar or watch Video  
Language:    English
Provider:       Immigration Learning & Information Centre, IMLIN
Webinar Date:                           November 18, 2021
Webinar Time:                          Starts @ 2:00pm – Ends @ 5:15pm ET
Expiry Date for Video ONLY:   November 18, 2022
Introduction:

Temporary visas allow foreigners to live legally in Canada for a short time. At the end of that period, the legal status expires and they must leave Canada. To stay longer, they must change their current status to stay longer in Canada.
If a visitor, worker, or student loses their status in Canada, the ability exists to apply to restore their status. A restoration of status is needed by any individual who allows their temporary permit to expire before submitting a new application, but still would like to remain in Canada.
A post-graduation work permit (PGWP) allows students to remain in Canada and work full time after they complete a certificate, diploma or degree that is at least 8 months in length. They don't need a job offer to apply and can work anywhere in Canada in any occupation, even if it's unrelated to their studies.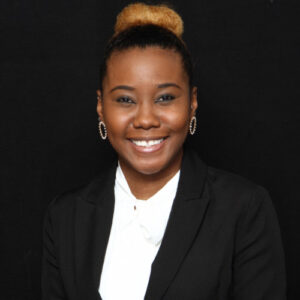 Presenter: Shontel Atkinson

– RCIC
Shontel Atkinson – is a Regulated Canadian Immigration Consultant with over five (5) years of professional immigration experience. She is the proud founder and Managing Director of Atkinson Immigration Services located in the East of Toronto. She undertakes all areas of Canadian Immigration but she has a love for Humanitarian and Compassionate applications for Permanent Residence. At the onset of her instructor path, she taught the Immigration Practitioner Program at the Academy of Learning College and oversaw the ICCRC prep course to assist past and present students in their successful preparation for the then Full Skills Examination. She later instructed at the CDI College where she taught key areas of the Immigration Practitioner Program. Shontel has presented as the guest speaker for seminars about Canadian Immigration, and in 2019 she conducted her own pop-up legal clinic.
AGENDA:
Opening Remarks  
–  Temporary Visas – Visit, Study, Work
Temporary Visa General Requirement  
–  Application
–  Leaving & Returning– 
Extension of Visa  
– Visa Record
– When to Apply
– How to Apply
AGENDA 
Restoration of Visa  
–  Eligibility
–  IRPA related sections– 
Post Graduate Work Permit  
–  Completion og study program
–  PGWP validity & application– 
Closing remarks  
–  Questions and Answers
–  Conclusion & closing comments