Title of Program: Everything About LMIA
**** Webinar & Video ****
Seminar ID:    EAL – 0423   April 20, 2023
( 3 Credits, Approved

By CICC

)
Format:

     Webinar and Watch Video   
Language:    English
Provider:       Immigration Learning & Information Centre, IMLIN
Webinar Date:                           April 20, 2023
Webinar Time:                          Starts @ 2:00pm – Ends @ 5:15pm ET
Expiry Date for Video ONLY:   April 20, 2024
Introduction:

A Labour Market Impact Assessment (LMIA) is a document that an employer in Canada may need to get before hiring a foreign worker. A positive LMIA will show that there is a need for a foreign worker to fill the job. It will also show that no Canadian worker or permanent resident is available to do the job.
An LMIA is also essentially a protectionist measure that has been put in place to defend the labour rights of Canadian citizens and permanent residents of Canada from foreign competition.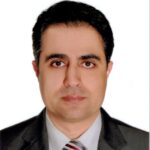 Ilia Morshedi RCIC – IRB is the principal paralegal and RCIC of Morshedi Legal Services and MOR Canadian Immigration. He is licensed by the Law Society of Ontario and College of Immigration and Citizenship Consultants (CICC). He graduated with honours from the Paralegal Program at Seneca College of Applied Arts and Technology. He holds The Certificate in Adjudication for Administrative Agencies, Boards and Tribunals (Osgoode Hall Law School of York University and The Society of Ontario Adjudicators and Regulators), The Osgoode Certificate in Provincial Offences Court Practice, and a certificate in Alternative Dispute Resolution (Seneca College).  In addition to his responsibilities at Morshedi Legal Services and MOR Canadian Immigration, he is the paralegal program coordinator at the Toronto School of Management and has taught immigration law at CDI College.
AGENDA: 
Opening Remarks  
–  What is Labour Market Impact Assessment?
Who Needs an LMIA?  
–  Find Out if LMIA is Needed
–  How to Hire if LMIA is Needed
Eligibility Criteria  
–  Employer Capability
–  Employer Requirements 
Types of LMIA Applications  
–  Low-Wage LMIA
–  High-Wage LMIA
–  LMIA for Agricultural Worker 
LMIA Process  
–  Hire Temporary Foreign Worker in Higher-wage Positions
–  Hire Temporary Foreign Worker in Low-wage Positions 
AGENDA 
Program Requirement  
–  Business Legitimacy
–  Recruitment
– Code of Professional Conduct Section 17 
–  Wages 
–  Transition Plan
LMIA Assessment  
–  LMIA Application Assessment
–  Processing Time 
Closing remarks  
–  Questions and Answers
–  Conclusion & closing comments