Code of Professional Conduct for Immigration Consultants, 2022-23
Seminar ID:    CPC – 0223  February 23, 2023 
( 3 Credits, Approved

 By CICC

)
Format:

     Video Only 
Language:    English
Provider:       Immigration Learning & Information Centre, IMLIN
Webinar Date:                           February 23, 2023
Webinar Time:                          Starts @ 2:00pm – Ends @ 5:15pm ET
Expiry Date for Video ONLY:   February 23, 2024
Introduction:

Code of conduct is a set of rules which is written to protect the organization and informs the members of the organization's expectations. It contains important information on expectations for members. Failure to follow a code of conduct can have negative consequences. Not following the code could result in breaching laws and regulations and, of course, damage to organization's reputation . For Members it could also mean disciplinary action or losing your license.
The CICC's Code of Professional Conduct sets out the standards of professional conduct and competence that must be met by regulated Immigration Consultants.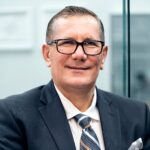 Arian Sultafa, RCIC – IRB
Presenter: Arian Sultafa – RCIC – IRB

Arian Sultafa is a Regulated Canadian Immigration Consultant and Principal of Yonge Canada Immigration, with over 20 years of experience of Canadian immigration.
Arian is a member in good standing of the College of Immigration and Citizenship Consultants holding an L-3-Unrestricted License with the College and is authorized to represent clients before the IRB. He further is an accredited member of the Canadian Association of Professional Immigration Consultants (CAPIC-ACPII).
He holds an Honors Bachelor of Science and Bachelor of Laws from University of Tirana, Albania and is a High Honors Graduate of Seneca's Immigration Practitioner Program. Arian has been an Instructor in Accredited Immigration Practitioner Program since June 2014, having taught several modules of the curriculum at various colleges in Toronto. Currently, he is an Adjunct Professor in the Graduate Diploma in Immigration and Citizenship Law Program in the Faculty of Law, Queen's University at Kingston, Ontario.
Arian is a frequent guest speaker on Canadian immigration topics and regular presenter at CICC Accredited CPD programs. Arian is also working as an RCIC Advisor for over 2 years in the College's Professional Standards, Research, Education and Policy and has assisted as a Subject Matter Expert in the College's IRB Specialization Program designed to increase the competency of RCICs appearing before the IRB.
AGENDA:
Code of Professional Conduct 
–  Overview
Competency 
s.19 Competence and diligence
s.20 Obligation if not competent
s.21 Maintaining competence
Advising Clients 
s.23 Initial consultation
s.24 Service agreement
s.25 Non-application of sections 23 and 24
Quality of Service 
s.5 Duty of loyalty
s.6 Duty of honesty and candor
s.7 Duty of civility
Good Faith 
s.10 Discrimination
s.11 Intimidation and coercion
s.12 Dishonesty, fraud or illegal conduct
Confidentiality 
s.28 Obligation of confidentiality
Conflict of Interest 
s.15 Conflicts of interest
AGENDA 
Honestly 
s.6 Duty of honesty and candor
s.7 Duty of civility
s.8 Relationship of trust
Promoting Business 
s.44 Marketing of servicess.7 Duty of civility
s.45 Client endorsement
s.46 Identifying marks of College
Obligation to Regulator 
s.39 Mandatory reporting to College
40 Response to College

41 Communications with complainant
s.42 Conduct of fellow licensee
Office Management 
s.37 Record keeping
s.38 Compliance with Code
Key Code of Professional highlights of the new vs. the old Code of Ethics 
Closing remarks 
–  Questions and Answers
–  Conclusion & closing comments