Title of Program:   Case Law: How to Find, Read & Use
Seminar ID:    CLH – 0421   April 15, 2021
(3 CPD Hours, Approved by ICCRC)
Format:

     Attend Webinar or watch Video  
Language:    English
Provider:       Immigration Learning & Information Centre, IMLIN
Date:               April 15, 2021
Time:              2:00:pm – 5:15pm ET
Expiry Date:   January 10, 2022 
Introduction:
The law in Canada is made of two parts:  Case law and Legislation. Both are primary sources for Canadian law.
Case law is made up of the written decisions of judges in court cases and tribunals. Case law comes from all levels of courts in Canada. 

In the common law in Canada, judges must follow the principle of stare decisis, which requires that judges follow the previous rulings (i.e. precedents) of other judges in higher courts in their province or territory and the Supreme Court of Canada on the same issue. Decisions from the same level of court or other provinces or jurisdictions may assist judges in reaching a decision. The body of case law is comprised of these decisions.

Leading cases are those decisions that have been cited and followed in subsequent cases. In Canada decisions of the Supreme Court are binding on all other Canadian courts unless distinguished.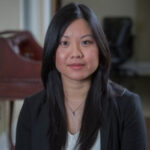 Presenter:  Jennifer Luu, Immigration Litigation Lawyer
Jennifer Luu is an Immigration Litigation Lawyer at Mamann, Sandaluk & Kingwell LLP. Her practice is mainly focused on admissibility, and conducting hearings at the IRB as well as the Federal Court. She also prepares written applications, including temporary resident permits, humanitarian and compassionate applications, and pre-removal risk assessment applications. In addition to practicing law, she is also a part-time instructor at the University of British Columbia. She teaches the H&C/admissibility module as well as the refugee module for their Certificate in Immigration: Laws, Policies, and Procedures program. The program is aimed at individuals who are interested in becoming an RCIC and starting/operating a professional immigration consulting business. As an instructor, she prepares and ensures the student has gained a practical, theoretical, and ethical understanding of immigration laws in Canada prior to writing the RCIC EPE.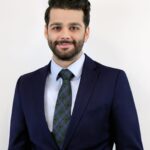 Presenter:  Ali Esna, Immigration Litigation Lawyer
Ali is an immigration litigation lawyer at Esna Law firm. Previously, Ali practiced as a litigation lawyer at Mamann, Sandaluk & Kingwell LLP for over four years. Ali represents clients before the various Divisions of the Immigration and Refugee Board as well as the Federal Court, with a particular focus on matters involving inadmissibility issues. He has participated as a speaker at various immigration law conferences, and he also teaches the course Immigration and Refugee Board at the Humber College's immigration consultant program. 
AGENDA:               
Opening Remarks (10 Minutes) 
        –  What is a Case Law
Researching Case Law (15 Minutes)
        –  Look for Leading Cases
        –  Finding Case Law Using Digest
Sources of Case Law (10 Minutes)
        –  Unreported Judgements
        –  Commercial Legal Databases
AGENDA:     
How to Search CanLII (10 Minutes)
        – Understanding how the cases are Reported
        –  Understanding how the cases are Cited
Important Immigration Court Decision (60 Minutes)
        –  Citizenship Cases
       –  Immigration Appeal Division
Selection of IRB Decisions (60 Minutes)