Title of Program: BCPNP Skilled Worker Program, 2021
Seminar ID:    SWP – 0521   May 06, 2021
( 3 CPD Credits, Approved

 By ICCRC

)
Format:

      Watch Video  
Language:    English
Provider:       Immigration Learning & Information Centre, IMLIN
Date:               May 06, 2021
Time:              2:00:pm – 5:15pm ET
Expiry Date:   February 01, 2022
Introduction:
British Columbia's growing economy requires skilled workers in high-demand occupations. The Skills Immigration (SI) – Skilled Worker category of the BC Provincial Nominee Program (BC PNP) is a way for workers in a professional, management, technical, trade or other skilled occupation to gain permanent residence in B.C.
To qualify, the applicant must first accept a valid job offer from a B.C. employer. The applicant also needs relevant training and experience.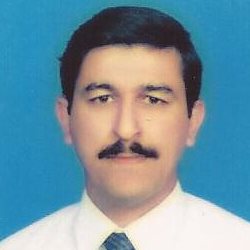 Presenter: Attif Ihsan

– RCIC
Attif Ihsan is Regulated by Canadian Immigration Counsel. He has degrees in Business Administration and Education. He has extensive years in the field of Education. Years of teaching and counseling experience along with being Regulated Canadian Immigration Consultants has provided him the opportunity to be the Immigration Course Instructor at Ashton College. He is also experienced in other aspects of career counseling including evaluation, training, and career development. He is currently running his own immigration company, along with being part of an organization dedicated to assisting immigrants and refugees with their settlement and integration needs.
AGENDA:
Opening Remarks (10 Minutes) 
    –  BCPNP Skilled Worker Streams – Skill Immigration
      & express Entry
Skill Immigration (10 Minutes)
   –  Applicant Eligibility
Express Entry BC (10 Minutes)
   –  Applicant Eligibility
Employer Eligibility (30 Minutes)
   – General Requirements, Employer Responsibilities
AGENDA 
How does it Work? (25 Minutes)
Program Requirements (35 Minutes)
   – Minimum Income Requirement, Language Requirements, &                 Eligibility Requirements
Process (45 minutes)
 – Registration, Review Decisions, Condition of Nomination & Work       Permit