Title of Program: BC PNP - Entrepreneur Immigration, 2021-22
**** Webinar & Video ****
Seminar ID:    BPE – 0322   March24, 2022
( 3 CPD Credits, Approved

By CICC

)
Format:

     Attend Webinar or watch Video  
Language:    English
Provider:       Immigration Learning & Information Centre, IMLIN
Webinar Date:                           March 24, 2022
Webinar Time:                          Starts @ 2:00pm – Ends @ 5:15pm ET
Expiry Date for Video ONLY:   June 22, 2022
Introduction:

The British Columbia Provincial Nominee Program's (BC PNP) Entrepreneur Immigration stream offers immigration pathways for experienced entrepreneurs who want to actively manage a business in B.C.
The BC PNP selects and nominates foreign entrepreneurs for permanent residence who have successfully developed and actively managed businesses that provide significant economic benefits to British Columbia. Nominees are eligible to apply for permanent residence.
The Entrepreneur Immigration stream offers categories that address different economic priorities for British Columbia. Each category has specific objectives, criteria, and processes.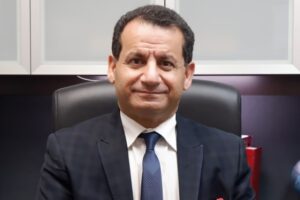 Hossein Amirahmadi, RCIC
Presenter: Hossein Amirahmadi – RCIC
a regulated Immigration Consultant with extensive knowledge of LMIA and PNP programs, expert on advising for immigration streams and finding best route for immigration clients. Excellent with immigration programs and Express Entry. He's also director of ICGCI, a trusted Canadian immigration consultancy firm located in Vancouver, BC. He's been Immigration Instructor for CDI College since 2020.
AGENDA:
Opening Remarks 
–  Categories at a glance
Strategic Pilot 
–  Company Eligibility
–  Key Staff Eligibility
Entrepreneur Base Category & Regional Pilot General Requirements 
–  Criteria Comparison
–  Personal Requirements
Entrepreneur Immigration – Base Category  
–  Overview
–  Requirements
–  Registration Scoring
AGENDA 
Entrepreneur Immigration – Regional Pilot  
–  Overview
–  Requirements
–  Participating Communities
Invitation to Apply 
–  Qualified Pool
–  Ranking
–  Invitation to Apply
Closing remarks  
–  Questions and Answers
–  Conclusion & closing comments