Title of Program: An Overview of Saskatchewan Immigration Nominee Program (SINP), 2022-23
**** Webinar & Video ****
Seminar ID:    OSI – 0523   May 18, 2023
( 3 Credits, Approved

By CICC

)
Format:

     Webinar and Watch Video   
Language:    English
Provider:       Immigration Learning & Information Centre, IMLIN
Webinar Date:                           May 18, 2023
Webinar Time:                          Starts @ 2:00pm – Ends @ 5:15pm ET
Expiry Date for Video ONLY:   May 18, 2024
Introduction:

Saskatchewan is a province in the very centre of Canada that has a booming economy thanks to an abundance of minerals, oil and natural gas. With friendly communities, a reasonable cost of living, plenty of jobs, and more sunshine each year than any other Canadian province, Saskatchewan is an extremely popular destination for new Canadians to settle.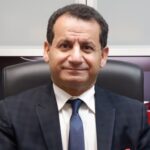 Presenter: Hossein Amirahmadi
Hossein Amirahmadi, a regulated Immigration Consultant with extensive knowledge of LMIA and PNP programs, expert on advising for immigration streams and finding best route for immigration clients. Excellent with immigration programs and Express Entry. He's also director of ICGCI, a trusted Canadian immigration consultancy firm located in Vancouver, BC. He's been Immigration Instructor for CDI College since 2020.
AGENDA: 
 Opening Remarks  
– SINP Streams
International Skilled Worker Stream  
– Sub-categories definition
–  Points Grid
– Sub-categories Eligibility Comparison
SK Work Experience Stream  
– Sub-categories definition
– Sub-categories Eligibility Comparison
Entrepreneur Stream  
–  Sub-categories definition
–  Expression of Interest (EOI) Points Grid
AGENDA 
Farm Owner & Operator Stream  
– Sub-category definition
–  Eligibility Criteria
Application Process  
–   Pre-Screening
–  Criteria Assessment
–  Decision
–  Withdrawing Application 
Closing remarks  
–  Questions and Answers
–  Conclusion & closing comments